Pouch

General Info

Location
California
Residences
N/A
Neighbours
N/A
Pouch
is an ice-cream store.
The owner is Miss Cream. Mrs Cream's daughter, Elly Cream, goes to OCD and is in her sophomore year. Her best friend is Tulip. Her other best friend is James Codney.
Miss Cream also has another daughter named Dibb. She is 2 years old.
Miss Cream's spouse is unknown.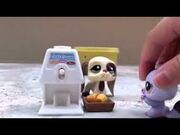 Sometimes, Len volunteers here.
Kat, Perry, Lester and Len are regulars.