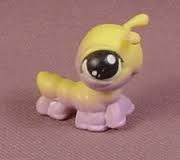 Stuffy is a nice cricket with a lot of faith. He is 1 year old. His girlfriend's name is Ruby.
Appearance
Edit
He is purple-ish green with two antennas.
Quotes (Translated)
Edit
"I feel like I can stare forever!" Stuffy when he sees Ruby, Amy's cricket.
"Why not? The worst that can happen is that Ruby ditches me, I get depressed, I cry my little heart out, Ruby apologizes but it's too late... There's nothing to it, mom." Stuffy when he asks his mom if he can go on a date with Ruby.
"Ruby, you look kinda ugly." Stuffy to Ruby when a trashcan is dumped on her.